About Gilles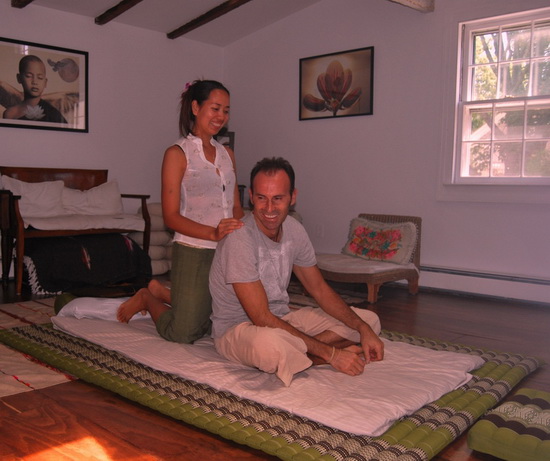 GILLES BAUDIN
founder of Hamptons Thai Yoga Massage resides in East Hampton, NY.
After a 14-year career as a ski and snowboard coach for the Aspen Ski School, Gilles traveled to Southeast Asia in 2002 to pursue studies in Thai yoga therapy.
Gilles has since graduated from courses at the Chiangmai Old Medicine Hospital, the Chetawan Massage School and Wat Po Thai Medecine School.
He continues to spend each winter in Thailand and visit for a few weeks his spiritual Thai yoga massage teacher Pichest Boonthume in the village of Hang Dong in northern Thailand.
Gilles also makes an annual visit to the Suan Mokkh temple and hermitage center in southern Thailand where he practices vipassana meditation and mindfulness breathing.
More About Gilles
has been a career athlete and sportsman his whole life.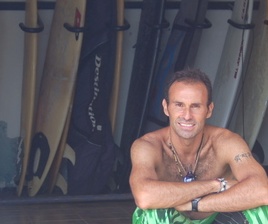 A former ski and snowboard instructor for the Aspen Ski School , a yoga practitioner for fifteen years, and avid surfer, windsurfer and kite-surfer.
Gilles discovered thai yoga massage during a three month bicycle trip through Thailand.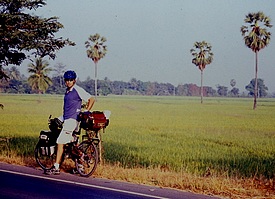 Seeking a Thai yoga massage after each day's biking routine, Gilles discovered the massage's great benefits in releasing tightness, adding flexibility, conditioning muscles and improving performance.
After an encounter with a fortune teller in Chiangmai (who told him he had good hands and touch), Gilles went on to pursue studies in Thai yoga massage. Chiangmai Old Medicine Hospital, the Chetawan School, Wat Po and his first teacher Mama Sunne.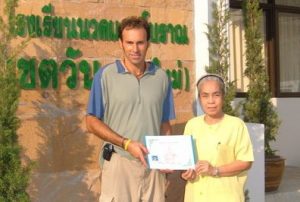 Gilles also spends several months each year with his spiritual teacher Pichest in Hang Dong Village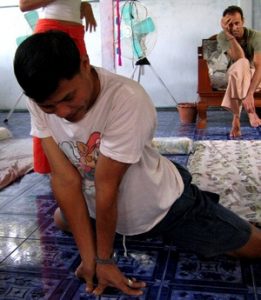 and meditates at the Suan Mokkhabalarama and Chaya Temple Monastery in the southern province of Thailand.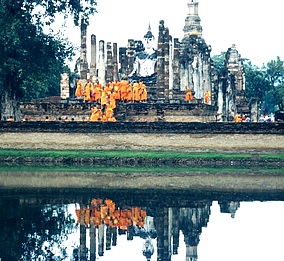 Thai yoga massage teaches both practitioner and recipient to be intuitive with the body, then to identify and remove blockage in it.
Gilles wishes to share through Thai yoga massage health, happiness, connection with surroundings, inner well being, good energy, relief, happiness and 'METTA', which is love and compassion.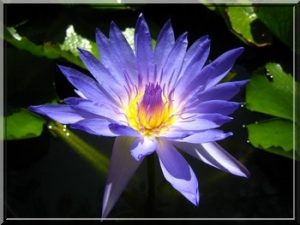 Gilles resides in East Hampton , New York and spends his winters in Southeast Asia including Thailand , Burma , Vietnam and Indonesia . He also returns each year to his hometown by the sea in southwest France.